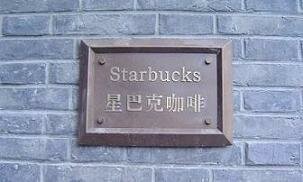 Adam writes on the Lehman Law Blawg [sic] that the new ordnance in Shanghai requiring foreign businesses to add Chinese characters to their name is "misguided." He goes on to make his case: "The claim that a foreign-language-only name is a major impediment to Chinese-only speakers is dubious. Even if potential customers cannot say the name, they can refer to it in other ways, for example, 'that pizza place on the corner of Taicang Lu and Huangpi Nan Lu.' As for access by taxi, unless you are going to the Shanghai Museum or some other such well-known landmark, names are useless. Whether you say City Diner or a Chinese name, you're going to have to tell the driver 'intersection of Nanjing Xi Lu and Tongren Lu' to get where you want to go."
Adam, I kind of expect to be reading Chinese (authentic Traditional Chinese) in Guangzhou, and even Portuguese in Macau. Just a guess on my part, but there seems to be some ethnocentrically driven historical precedence for the annoying habit of the local governments insisting on being able to navigate streets and order in eateries using their native tongue….
In China, that country bordering the country with the man with strange hair that is building a nuke, people brought up during the cultural revolution who don't read English or Pinyin, probably don't know the Hard Rock Cafe from a day-old bread store, but they have heard of Xingbake (the Chinese name for Starbucks) the American coffee joint or Kendeji (pronounced cun-dutch-ee) the chicken emporium. And even the Cantonese taxi divers can take you to either one if asked…
Adam gives his jury summation thusly: "Finally, foreign-language-named businesses add to the cosmopolitan air of a city. As one strolls through the streets of New York, Los Angeles or Chicago, one will see many Spanish, Chinese, Korean, Japanese or other foreign-language-named businesses without English translations. Because Shanghai is unique in Mainland China as an international and cosmopolitan city, this diversity should be celebrated, not hindered." Adam might have had me here if he he hadn't introduced reasonable doubt in his argument by saying "Shanghai" and "free market" in the same sentence…But then, I lived in Chicago and did see a few businesses in ethnic neighborhoods with signs exclusively in the area's dominant language, but most ethnic businesses in most cities have romanized names as well….The businesses intentionally wanting to appeal to immigrants left out "ease of menu translation" in their business plan to-do lists. The places looking to be cosmopolitan were smart enough to add English characters.
And if 谷哥 (Google) and 肯德基 (KFC) haven't filed any ethnic diversity lawsuits because people here now know them better by their Chinese monikers, I doubt 星巴克 (Starbucks) is headed to court either.

By the way: "Guido"and "Boris" (their English names) from Guangzhou's Tourism Board want to pay you a visit to discuss ways to improve on internationalizing their hick towns Hong Kong and Guangzhou… And "Makudonorudo" (the Golden Arches) in Japan wants you to represent them as they are tired of their name sounding like a morning rooster in the ads that air in the backwater town of Tokyo….
Adam is held in contempt of culture unil further notice…
Asia
,
Asian Humor
,
China Business
,
China Business Consultant
,
China Editorials
,
China Expat
,
China Expats
,
China Humor
,
China Law
,
China web 2.0
,
Chinese Internet
,
Chinglish
,
Confucius Slept Here
,
Education in China
,
Greater Asia Blogs
,
Guangzhou
,
Guangzhou China
,
Humor
,
In the news
,
Intercultural Issues
,
Japan
,
Shanghai
,
The Internet
,
Weird China
,
中国
,
中文