A few years ago a Washington DC taxi driver, Timor Sekander, a survivor of the Afghan war  with Russia, saved my emotional life by sharing the pain of his losses–a father, and two brothers–with me,  a stranger, looking for answers en-route to the Vietnam Memorial. He turned off his meter and spent two mercurial days introducing me to dozens of grateful refugees who mediated their memories and healed their common wounds by helping each other survive everyday challenges through trade, fellowship and commerce in a country not yet sure how to appreciate their talents or accept their presence.
On yesterday I engaged in a conversation with a man in Mississippi who had publicly decried Obama's recent executive order that will close Guantanamo Bay (Camp Delta) within a year while granting legal rights to those incarcerated like the Chinese Uyghur Muslims held there for years without formal charges or trial.  In 17 current cases, detainees were found innocent of any wrong doing and worse yet, some Uyghur prisoners arrived at Gitmo months after being kidnapped near Afghanistan by U.S. supported vigilantes who were paid bounties to round up suspected terrorists. I replied by applauding the executive order and let him know that I had read on, past the section granting constitutional rights, to the section with a clearly worded directive ordering trials and punishment for those the evidence suggests are truly terrorists.
This is not, and was not, a political argument for me.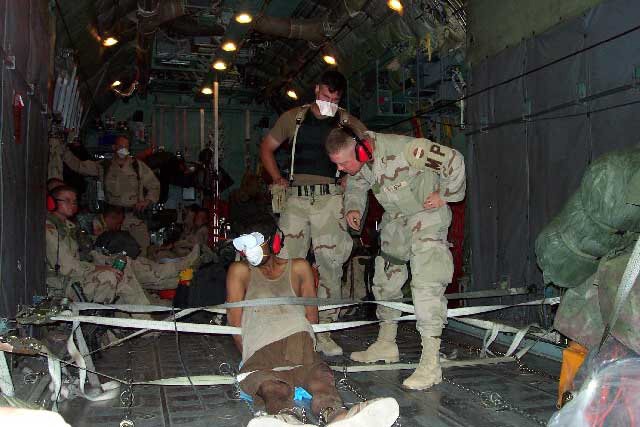 My new "follower" on Twitter used the heavily charged word "terrorist" during out talk to describe the detainees still held at Guantanamo and said they did not deserve constitutional protection. He went on to say that the terrorists were being well cared for and nothing at Gitmo could be "construed as torture." I contend (ed) that being separated from your family and locked in even in the cleanest of cages for four to eight years with recreational water-boarding occasionally on your schedule could hardly be construed as a tax payer funded vacation in Cuba….Terrorist is a word we have been conditioned to associate almost exclusively with the Arab world, so it is easy to imagine that where there is religious smoke  there is terrorist fire; conversely to entertain "torture" as a part of the American lexicon is to appear anti-patriotic,or treasonous at best….
Last week I was talking to Diaster Relief Shelters founder Roland Catellier about the trials inherent in fund-raising for homes and dormitories in Sichuan where millions are still without adequate protection. Those Chinese now living in temporary shelters may well be sharing cooking and toilet facilities with dozens of other families. It is a disaster-induced prison with many innocents serving indeterminate sentences for the crime of poverty.
Collecting funds to help survivors of disaster or trauma is the greatest challenge of any charity in China.  Many people view the Middle Kingdom and all its inhabitants as economic terrorists who are part of an industrial entity that has robbed them of jobs or shut the doors on their neighbor's family business. And the huge and faceless numbers of those dead in China keep us and any Chinese who could help from looking too closely at the anguish partly made of indifference, or helplessness or fear of falling into some mournful abyss. It is hard for many to care amidst soaring unemployment that has now washed ashore in China and the beleaguered in Sichuan are hard to segregate from the 900 million others in poverty trying to live on less than $1.50 a day.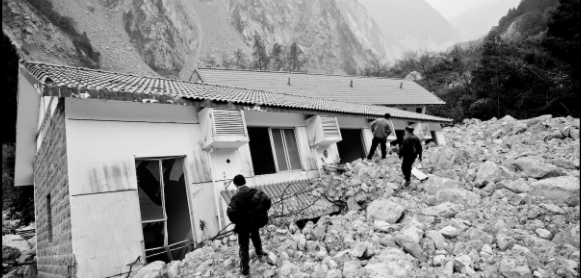 I feel ill today and spent the day, when not sleeping, in video and written excursions away from fever and body ache. There is no fun in dwelling in physical or societal misery and I spend more time in concocting solutions than I do recounting trials. So, today I read and  listened to teachers and practictioners of comfort and compassion. My favorite diversion today was a visit with the "happiest man in the world," Matthieu Ricard, a Buddhist monk, author and photographer via his lecture on TED.Even the man whose extraordinary bliss has been scientifically documeted spoke about the fleet-footed nature of feelings. He acutely feels anguish and sorrow, but can skew his thoughts and actions toward solutions and reconciliation. His spiritual leader recently said that while he often diagreed with George Bush, but he loved him–and I believe him.
I know, as one who lives daily with the extreme and varying degrees of pain associated with an autoimmune disease, that it is through compassion or sharing that I can dissolve associated anger, irritations or suffering. Teaching and writing are my active meditations, my ways of showing compassion: In classes where I really give of myself I often vanquish colds, unlock painfully secured limbs or transform a mood from depression and despair into extreme contentment. And the receipt of good teaching and compassionate words that issue from sage friends like Des Walsh, Zach my monastic guide and can have the same impact.
Ricard talked to the unseen dual nature of things like the depth of an ocean below a roiling, temperamental wave: There is more than meets the eye in all things. It brought me to thinking about how charity and compassion and even health are often hostages of  our narrow fields of vision–those accepted by us, even if foisted upon us, without compassionate investigation on our part.
The first thing a police negotiator does in a hostage crisis is to begin calling the victim in peril by their true name so that the perpetrator can hear and see that he is a life threat to a vital, breathing person, a sentient being and not just an object for ransom, or a means to an end. There is always hope that you can resonate with the good, the ocean below, in even the most violent of waters.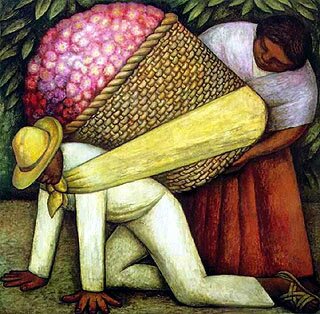 Michael Berg at the Kaballah Center says in a recent article that we must make conscious decisions that bring us to a place where we are willing to experience the pain of taking on the burdens of others. I think before we can devote ourselves to the Sisyphus-like toil of charity in a place like Sichuan, as has Roland, we must acknowledge some emotional or human connection. we need to see the faces of those in distress, we need to hear their stories and politics will be forced to embrace new priorities. I will settle for even a few more of us taking time to divest ourselves of preconceptions so that we feel an imperative to engage, not war with, people making decisons, not to interfere with our well-being but to survive themselves just one more day. It s then we can follow Berg and feel, to paraphrase Camus, that to help someone you have been taught to revile or to offer money time or comfort to aid someone who may only have minutes to live is a struggle, but one toward the heights of selflessness and it is, by itself, enough to fill any man's heart.
More in Part II
Addendum: Four good places to begin to appreciate China's people: Blog of Dreams, Tom Carter, The Library Project, Derrick Chang's Mask of China
Uncategorized