Last week during a visit Zach, the Monk in the Sycamore Tree, looked more like a Catholic priest in a open air confessional as we spoke through the screened window separating my porch from the living room. He explains his occasional habit a "3-minute meditation" meant to take him out of his everyday orbit and force his mind and body to accept an alternate reality and the revelations that emanate from such a departure.I am quick to call it a "bullshit excuse" to revisit what he's missing and has been lost in his life,  bad or good, and quick-cure his loneliness–part of a need to stay tethered to the forces that shaped him.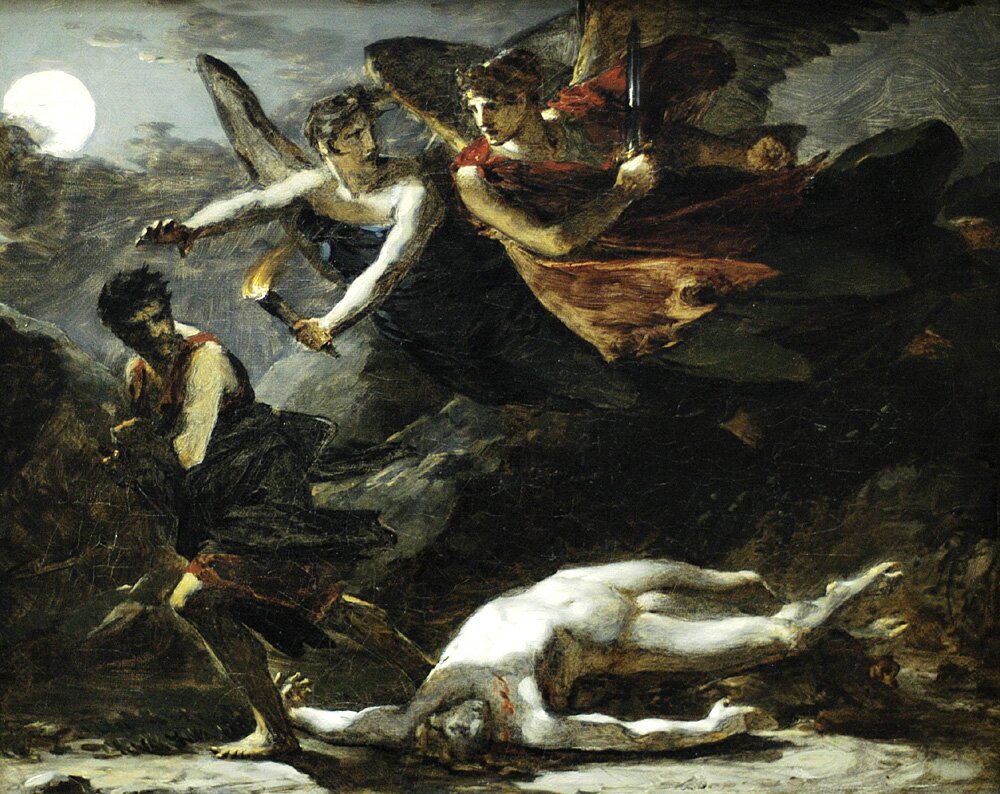 In between smokes (Zach, not me), we watched "Cold Case" on Hong Kong TV together earlier and, as usual, fell into an unstructured dialectic dialogue ( an argument) brought on by a show many criticize as vapid and simplistic. Anyone who can justify smoking a cigarette as a pathway way to understanding Dharma (the confluence of the active and passive nature of Universal Law) can certainly conjure a personal philosophical treatise on a prime-time TV show.
I cry every time I watch Cold Case. I am a sap and especially affected by music. They use popular  music in  cold Case that is so widely known that is part of our collective consciousness; it is well chosen and stand-alone it frees emotions previously confined to solitary spaces in memory (OK, that is my bullshit excuse for the day). I regard Cold Case as I do Ghost Whisperer: It as an allegory meant to instruct us that to seek the healing of long-suffered wounds is a natural necessary element in personal happiness.
Zach says history is tired of being relived and we should command the sweetness of release from sadness and pain through prayerful self-examination in the here and now. He believes that to replace bad memories with the flood of endorphins and enlightenment that come from meditation actually cauterizes anguish. He said, as has another of my friends, that other people's enemies are not his adversaries and that Cold Case encourage people to hang on to the past and fantasies of revenge. And where I applauded the investigators that brought closure and consequences to the guilty this week Zach saw it as a fight (albeit fictional) that he's glad he can avoid in similar real life encounters. He has no need to bear a grudge against malevolent characters–invented or real.
Last week I helped create a sting that jailed a Chinese gang member who had scammed my friend ( a charity director in China ) a week earlier and then was dumb enough to try it again.  I was as angered and incensed as was my buddy: He is my friend, and via my worldview, I owe him allegiance to him should I perceive he has truly been wronged. His enemies are my enemies. Zach was quick to point out that a budding celebrity in social media had,in the past, covertly asked me (on no less than 7 occasions) to help her retaliate against people she claimed had wronged her in some way. It turned out that this minor star had duped all of us in her tiny constellation and I had wrongfully shut out some good people. I admit to being wrong and brought to where I was by a gifted siren, a sociopath who feigned being wronged for whatever narcissistic pleasure. It does not mean that my core desire to be an advocate or protector of my friends is inherently wrong.
Zach drew a parallel to how we deal with China and its enormous need for charity. The western press, he said, revels in stories about wrong-doing and has no use for humanitarian tales of need or triumphs of the spirit from people in a country we have been duped into loathing. 'Your two years of efforts to raise funds for victims of poverty and disease in China have yielded you less money than was spent today to pass out free drinks at Google Headquarters'. It seems your friends are not many people's friends either." And with that we both laughed though mine was tearfully distracted by knowing five people I know personally have died and one is waiting for the end of her life because I have not been able to rally kindness as well as others have rallied hate.  And while Zach himself has volunteered countless hours of comfort to cancer and earthquake victims he is right: My "friends"–rather my friend's problems–do not belong to anyone else even if I think they should.
Cold Case is focused on wrong-doers finally paying for their past transgressions. But, we never see how they are punished for deeds. And often we are lead to believe that even the perpetrators received some measure of peace because they could not chant away feelings of guilt with a mantra of lies or just causally walk away from secrets that their conscience wouldn't let them lock up down some dark corridor of memory. Zach thinks Karma (Karma Niyama) –in plain speak the everyday consequeces of someone's actions–more oten than not rules in cold cases. Me, I think that the scumbags seem to win far more than the good guys because we are basically an apathetic people too concerned about meaningless aspect of our own lives–our "personal branding" as my sociopathic friend calls it. If we take the position that truly moral fights belong to someone else we leave human beings exposed to packs of emotional and materially hungry jackals. On a larger scale we allow for holocausts, the murder of Jewish and Palestinian children in Gaza, the clogging of rivers with bodies in Rwanda, and we become accomplices in genocide. On a smaller scale we are disloyal and selfish and might as well be holding the metaphorical knife that wounds our friends or their families if we don't take a stance once we are recognize the truth. A Sichuan earthquake survivor told me, with a gravity that pulled all warmth from my body, that his idea of charity was now a sincere wish to die– to save those that worried about him from more trouble and frustration. He is like the women I have met in the cancer burdened Pearl River Delta who have hidden medical reports from their families in order not to bring them the financial pain of treatment bills.
Zach went on quietly to tell me about a meeting between the Dalia Lama and a group of western psychologists a few years ago: The western intelligencia advocated the expressing rage and saw anger as healthy while the Dalai Lama pointed to objective studies of bliss that showed his followers to be happier and more fit than those who divested themselves of rage through retaliation or outburst. I agreed, but pointed out that the cost of selfish devotion to one's own bliss was condemnation of the opportunity for healing by others.
Zach,who left today after giving me a warm and sympathetic hug, has a religious and spiritual imperative to follow that I respectfully disagree is a good one. In the new rage that is social media we twitter-borgs tend to judge people by the company (Company? Say rather a brigade, batallion or division…) that follow us on a site. And we are loathe to challenge those with influence for two reasons: we want their blessing (and maybe some of their followers) and we are afraid to become victims of their displeasure for fear of losing some of our own social capital. We have turned from offline friends and global neighborhoods to "followers," numbered minions doing forced labor in our personal branding camps. It has become easy to lose one "friend" when there are 2,000 more still in the fold. When I "tweeted" to 2,000 followers that a newlywed American in China had his money and documents in the Beijing aiport only one person, a Chinese travel agent with meager personal reserves, offered assistance.
To be continued…
Chinese Monks
,
Chinese Proverbs
,
Confucius Slept Here
,
Cross Cultural Training
,
Student Suicides China
,
The Unsinkable Ms Yue