One of the lines I repeatedly quote from Waiting for Godot is "Habit is a great deadener." The more we see poverty, death, disability, illness, and systemic dysfunction, the more we become desensitized to it. The more we add charitable acts to the bottom of our to-do list, the more we deaden our reflexes to react to immediate human crises.
I'm a sap. I'm the guy who gets tears in his eyes in a pawn shop, and I wonder what set of circumstances could bring someone to surrender the symbol of their emotional commitment to each other for few dollars. And I ask myself "What egregious sin must a man have committed to compel his family to hawk an heirloom like a masonic ring for ten to twenty percent of its worth?" Part of it is that the shops bring back memories of my childhood, when my father and mother would pawn their savings bonds in the middle of every month so that they were able to pay a car payment or a grocery bill. I'm not sure we ever redeemed. perhaps an emotional element of the the dreamblogue is my attempt to metaphorically recover those bonds for someone else.
The Blog of Dreams, for me, is also about fighting ennui. It is also about standing up to the pain that I experienced when one of my 22-year-old students lost a leg to bone cancer and another 23-year-old student died last week of leukemia. I'm not trying to be maudlin, nor am I trying to paint myself as some kind of extraordinarily kind person. I am doing what I have to do in order maintain some kind of balance in an environment that constantly erodes and degrades my capacity to react to human suffering. I have no interest in being like the Pulitzer-prize-winning photojournalist who watched a vulture wait for an African child to die. He snapped his shot, won the prize, and was later denounced by colleagues with vicious criticism for not taking the child to an aid station . He later committed suicide. Watching people die around me this year has hushed my sef-preservational black, as I've watched friends and colleagues try to navigate hopeless situations. The Dreamblogue is a personally proposed imperative and my long trek to the aid station.
Onemandbandwidth has been short on content for the past three weeks: let me tell you why. David and I have written around 50,000 words during that time in support of the Dreamblogue in the form of: a grant proposal to Global Voices Online; sponsorship support proposals for colleges in the UK and the US; a PR Web release about our journey; hundreds of e-mails to potential supporters (not donors); project profiles on social networking sites; correspondence with intended recipients of our charity; the editing and revision of 22 articles about the mainland provinces we will visit; and more. David and I transformed my apartment into a two-man hermitage because we have literally spent 19 to 20 hours a day for the past six days, carpals to the keyboard, in preparation for this trip. The only breaks we took were to watch reruns of House, M.D. (while we kept editing) and to play an occasional round of Scrabble online.
Years ago, there was talk of a self-perpetuating machine…now if only we could figure out a way to not take our once a day eat break we could make engineering history. Lately our work is generating more work, which generates more work…we need to MoBlog!
The universe has us on hold right now, and the muzak, though promising, has a dreadfully slow rhythm. Proposals are making their way through the digestive tracks of various commercial and organizational enterprises–we DO understand, but it ain't any easier….
I've read several stories on the Internet this week bemoaning the lack of medical care in China, the widening gap between rich and poor, and descriptions of the disasters in north and the south that have devastated China. Some are touching, some are appalling, but for me, each of them lacked the one element that seems outstanding in my emotional and mental gestalt of late. All but one member of The League of Extraordinary Chinese Women is dead, and I hold myself accountable at some level for possibly missing something. In these reams of paperwork and multitude of posts, what word or phrase, what measure of credibility is missing that can make people to resonate with what I feeel?
Onemanbandwidth will be doing a 301 redirect soon, and lend all of the power and cyber-momentum built by the site to the Dreamblogue project. I'll write some articles-ambitious, critical, and ridiculous as always–from time to time on the Dreamblogue; however, the project has a life of its own and it is much more important than a personal online diary.
David and I only want one thing from you, and it's not money nor pats on the back (we haven't done anything yet). The only thing we want is for you to social network our requests for people's dreams. Tell your friends to send us their dreams. Link to us, favorite us on Technorati, and tell others to do the same. Give us a few minutes of your time and a little space on your blog (which we know are valuable), and we'll do our best to reflect credit on your generosity. Yhank you to those of you who have already acted.
And before we sound a little too altruistic for our own good, you need to know what is in this for us: David and I hope to write a book or two about their adventures, and I long to see historical China. The people that will be helped most immediately are those people we have personal contact with. I selfishly want them alive and in my life for as long as possible. By doing so, maybe I can assuage some of the guilt I feel for not being able to do more this year for the people I love. These are our dreams, and we want to achieve them. In exchange, we want to help a few realize their dreams, too–especially the fantastic work of the Library Project and the Reading Tub.
There is no good way to end this post except to begin our work. The Blog of Dreams is our newest answer to compassion fatigue: by sharing our dreams with each other and funnelling the power of those desires into helping others, we may be able to restore our capacity to witness and ease some human suffering.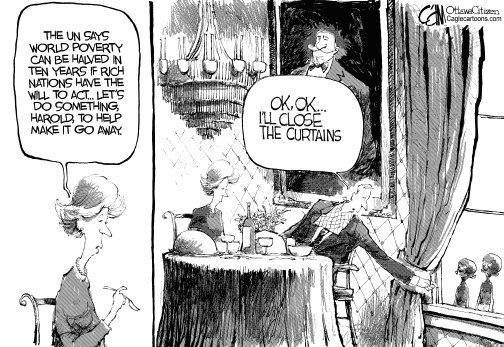 Asia
,
cartoons
,
Charity in China
,
China Business
,
China Editorials
,
China Expat
,
China Expats
,
Chinese Internet
,
Confucius Slept Here
,
Expats
,
Greater Asia Blogs
,
Heartsongs
,
Human Rights
,
In the news
,
Intercultural Issues
,
Teaching in China
,
中国
,
中文
5 responses so far