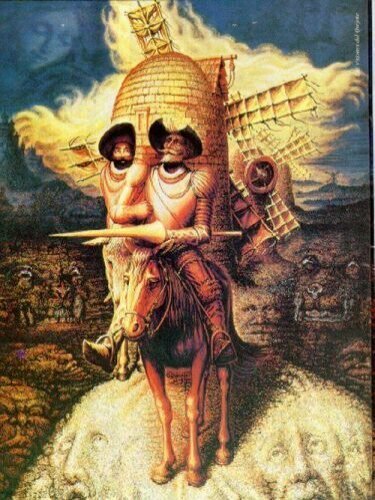 I am a believer in synchronicity. I am convinced that external events happen in concert with internal "business" that begs attention. And, I believe, that these seemingly random, unplanned instructional happenings occur with an intuitive precision that defies the laws of chance.
I had been struggling with the writing of this this post for weeks; and then, two nights ago I watched Elizabeth Edwards on 60 Minutes, talk about terminal illness and I knew it was time, ready or not, to type you this confession. First, I will digress a bit (imagine that)….
In high school I remember reading Carlos Castenada's tales of enlightenment via teachings imparted by a Mexican Socerer named Don Juan. Castenda learned from his teacher, among other things, to live with death over his left shoulder and then passed on the message to us to "live life to its fullest" from one moment to the next. This thinking has helped drive me through enchanted landscapes on an amazing dialectical journey.
Anais Nin said, "People living deeply have no fear of death." and Issac Asimov made it delightfully simple with: "If my doctor told me I had only six minutes to live, I wouldn't brood. I'd type a little faster." Ms Edwards, like the Unsinkable Ms Yue, has made a similar decision: she will get on with life. The choice for any of us is the same as hers as we don't know what will befall us. We celebrate life or accede to dying. She has made the only reasonable decision there is to make. Ms Yue has done the same: Fund raising efforts for her have failed and business associates have stolen money and merchandise that were meant to aid her, but she remains un-embittered. She has days of doubt, but seems well equipped to cast a cold eye on death. She still laughs with perfect abandon.
I have to be honest: It hasn't always been as easy for me. Last week one of Ms Yue's relatives, a successful web designer in Hong Kong, died of cancer. He was in his thirties. In the days before his passing the stomach cancer made him so thin that his spirit was kept earthbound only by the weight of his family's love. This event and contact with five of my students, all in their twenties, diagnosed with various cancers, Ms Yue's ongoing battle and I often find myself in need of emotional waders. And that is why I have not posted about my battle, until now.
My body's immune system is too vigilant. My natural defenses have enlisted in a war against healthy tissue and I am an uninvited host of the conflict. Treatments to date have not been effective and it is likely that I will die, and much sooner than I had hoped, from autoimmune disease. It has already claimed a gall bladder, nearly killing me in the process, and is now in the late phases of damage to my liver.
Some of you who know me well are aware that I taught Mind-Body Medicine long before it was fashionable. So, yes, I have been doing those things I should be doing to bring back health and homeostasis. But, sometimes a vessel is just flawed. Jim Fixx a celebrated runner/author died in mid-life of a heart attack owing to his genetic make-up. Many people wrongly viewed his passing as a case against the benefits of jogging. The opposite was true. And I am sure that, like his, my life has, and will be, prolonged by exercise, prayer, meditation and other interventions. But, the inevitable it is just that….
Not long before his death John Steinbeck drove his camper, Rocinante (named for Don Quixote's horse), across America with his poodle Charley as his companion and penned a wonderful journal during the trip. I have longed to for such a land voyage ever since…
So, rather than lament my fate I have decided to take on a new project: I will be traveling next year to all 22 provinces in mainland China. I will end my trip in Beijing in time for a climb up the Great Wall before the Olympics. I have a fellow writer (he looks nothing like Charley or Sancho…) who will be joining me and we look to do some pretty ambitious things (videos, photo logs, the completion of Confucius Slept Here….) during our travels.
So, there will be soon another blog that will chronicle the adventure and it will be structured it so it can raise funds, via ads, for various causes while raising global awareness about a China not often presented to you by Western media. Andrew Young said, "It's a blessing to die for a cause, because you can so easily die for nothing." And while I am not so grandiose that I think I am creating a noble exit for myself, I do want this time to count for something more than a grand tour of the Middle Kingdom. Like Elizabeth and John Edwards I hope to be of service in the process of fulfilling a dream.
Today I was reminded of Somerset Maugham who thought death to be a dull and dreary affair and I advise you, as Maugham did, to have little to do with it. The new blog will be about China life on life's terms and about those who choose to live it well.
I will tell you more in weeks to come. Onemanbandwidth will still be here during the trip and I hope you will be as well. For the record: I am in China for the duration and in the interim: I am typing as fast as I can…
American Poet in China
,
Asia
,
Asian Women
,
Cancer Journal
,
cartoons
,
China Cartoons
,
China Editorials
,
China Expats
,
China Olympics
,
Personal Notes
,
The Great Wall
,
The League of Extraordinary Chinese Women
,
Travel in China
,
Videos
,
中国
6 responses so far