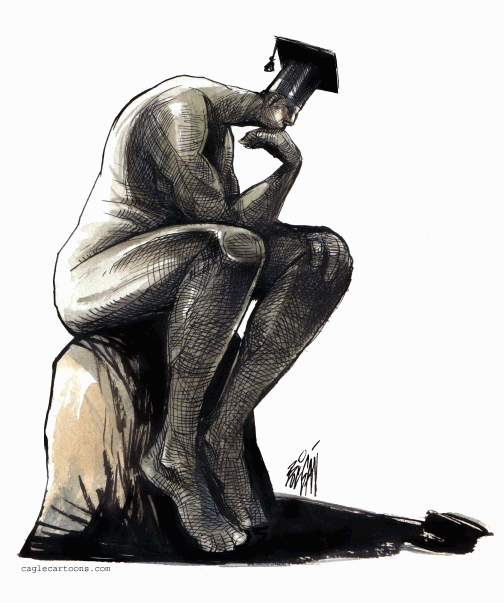 The lightly regarded Macau University of Science and Technology (MUST) just lost a few more credibility pounds.
The school, which has been under public fire this year for nepotism, corruption, awarding of unaccredited degrees, and acceptance of financial favors from government officials who are also MUST investors, may have finally crossed the line. According to several student reports: post graduate law students have filed complaints with the Ministry of Education for false advertising and a lack of regard for academic standards on the part of MUST. The students had previously demanded of MUST's Rector, Xu Ao Ao, an explanation and a meeting to discuss options, but they were ignored. Two of the complainants, already practicing lawyers in Macau and Mainland China government offices, are now reportedly preparing a class-action suit against the school.
It all started when new students showed up, hefty tuition dollars already paid, to start studies with the likes of former Harvard Law School Vice-Dean David Smith and other advertised heavyweights (Smith allegedly claimed 25 famous newcomers were en-route and NONE actually showed up) in a newly created International Economic and Commercial Law Program. Several weeks into the program, sans the elite faculty promised to them, the students were reportedly told by Dean Smith that independent study was "a good strategy for the time being." The candidates had arrived already aware that a degree from MUST grants little more than continuing education and the letters attached to an advanced degree because the school does not meet the minimum governmental standards needed to allow any of its undergraduates to sit for a bar exam in Macau or Mainland China. However, most of the new graduate students, already practicing attorneys, were hoping to improve advancement potential with newly acquired skills and titles earned at MUST.
The hot water went from simmer to boil when a MUST law school vice-dean was asked, face-to-face, to write a letter of recommendation for a student who desired to go on for a PhD. But upon closer examination it was discovered that the student had never attended any classes on Macau's campus nor had he previously met the vice-dean. The same vice-dean was also given his renewal contract, but in it he was stripped of administrative duties. This was probably due to his objection to higher-ups that the proposed awarding last year of a MA in Law to a student, whose thesis was copied verbatim from the Internet (one stolen sentence discussed progress Macau had made in the years leading up to now and now was 1998!!) was inappropriate. The student is being allowed to re-write his thesis, originally signed off on by Smith, and never put through normal review channels. The administration, and specifically the Law School Dean David Smith (who was also the university vice-rector), refused for months to act on the case that ultimately prompted the resignation of the vice-dean. This month David Smith also resigned and is moving on to a new school as Dean of their law school.
The administrators at Macau University of Science and Technology have refused to talk to me about this issue despite repeated requests. Also, they will not discuss a case involving allegations of tax fraud and contract manipulations for personal gain by school Registrar Alex Chen Nai Chi. Email communications between faculty members at MUST have now been limited, in part due to a spate of negative comments about the rector. And, a warning has been posted on the schools main site page cautioning everyone, in Chinese, that rumors will be dealt with by criminal prosecution and fines. I have never seen a University openly threaten critics before now….
The warnings have not stopped netizens from posting dozens of complaints against MUST on popular search engine Baidu. BBS forums contain information allegedly gleaned from Education Ministry documents and claims MUST sold some 10,000 MBA degrees to mainlanders in 2003 alone. A parent airs issues here: BBS
A visiting business professor at MUST serving as a chair for various doctoral committees told me in an interview that he was leaving the school because of pressure to pass students in low-residency masters and doctoral programs. The students, already government officials or factory executives in the mainland, pay large sums to be awarded sheepskins not accredited by the Macau government because they do not meet the minimum amount of required residency hours demanded by the government for such programs.
Currently, MUST claims to be a comprehensive school, but only has four faculties: the Faculty of Information Technology, the Faculty of Management and Administration, the Faculty of Law and the Faculty of Chinese Medicine. The Chinese Medicine graduates have difficulty legally practicing medicine after graduation and, as stated before, the law school graduates cannot be licensed to practice in Macau or mainland China. Despite MUST's continuing difficuties, well-heeled students able to pay high tuition and boarding costs are swelling the young school's class sizes. MUST acts as a springboard to study abroad for many who performed poorly on initial national mainland exams. According to the Hong Kong US Consulate, the United States' Homeland Security Office grants a 13% advantage in getting a visa to mainland Chinese who have spent a year or more in Macau or Hong Kong. Last year, more than 15% of the 5,000 member student body applied for transfer to other schools in Macau or abroad.
On a positive note, credible institutions like the University of Macau and Macau Polytechnic have benefited from the administrative and academic practices of Macau University of Science and Technology. New teachers, fresh from top schools around the world like Cambridge, Boston University, the Chinese University of Hong Kong, and the University of Michigan, have also used Macau University of Science and Technology as a academic waiting room. Many of them have moved on to respectable positions elsewhere, often leaving their time on the Flying Dutchman off their resumes.
American Professor in China
,
cartoons
,
China Business
,
China Cartoons
,
China Editorials
,
Chinese Education
,
Chinese Medicine
,
In the news
,
Macau Travel
,
Macau University of Science and Technology
,
Taiwan
,
Teaching in China
,
The Internet
,
Travel Macau
,
中国
,
中文
4 responses so far