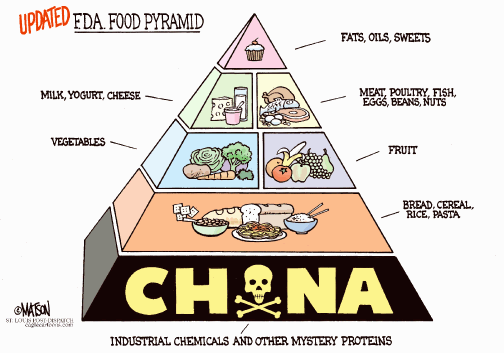 One of the worst phone calls I ever received was from a friend of 30 years who weeks earlier had phoned to ask my advice. The first call was to get my recommendation for a natural sleeping aid. She and her husband were facing big job changes and she wanted a non-narcotic alternative to counting sheep. At the time I was successfully using amino acids like tryptophan to help naturally restore chemical balance and chemically altered serenity to alcoholics and addicts. The best sleep aid available was tryptophan, the chemical precursor to serotonin and the substance that you find in turkey and milk. It is the reason, other than you have seen it 9999 times, that you never make it through that re-run of It's a Wonderful Life after Christmas dinner without snoring. Back to the phone call….
She told me she had been in a wheelchair for weeks and had lost all strength in her muscles. She went on to tell me that she was the one of the lucky ones as several people had died and the Center for Disease Control had indeed identified a bad batch of Japanese tryptophan as the culprit. It did not ease my guilt for recommending the supplement when she told me that I was not going to be mentioned in the lawsuit being brought to the Japanese company responsible by pre-Simpson trial heavyweight Attorney F.Lee Bailey.
My friend recovered and the suit was settled quietly by a Japanese company flush with cash. Tryptophan was removed from Vitamin store shelves and I stopped suporting amino treatments despite believing the tryptophan incident was an isolated. They never found the real cause of the devastation and I never heard of a single individual being punished for a part in the debacle.
The Chinese have rightly been under the microscope lately for some terrifying incidents of pure greed. Drug manufacturers and food producers have been found to be cutting costs (while we want to up the value of the Yuan so now shrinking profit margins get even smaller) by using dangerous, cheap chemicals in place of the real thing. Hundred have died or become sick worldwide from a host of products: Antifreeze laced toothpaste, bad cat food, killer cough syrup, and bacteria laden eye drops are among the most recent problem products.
China, like most Asian countries, detests publicity and the resulting loss of face. And to show their resolve about cleaning up the problem they handed Zheng Xiaoyu, former director of China's Food & Drug Administration, the death sentence yesterday. Swift Action 1, Human Rights 0.
It seems Zheng took $800,000 USD in bribes to look the other way as fake drugs, placebos and worse were exported worldwide. There is evidence that his actions were lethal: In one instance, an antibiotic approved by his agency killed at least ten patients last year before it was recalled.
According to the New York Times, via China Digital Times, "The problems are more serious in China because tens of thousands of people are sickened or killed every year because of rampant counterfeiting and phony food and drugs. For instance, last year 11 people died in China after being treated with an injection tainted by a fake chemical. And 6 people died and 80 others fell ill after taking an antibiotic that was produced with a 'substandard disinfectant.'"
About once a month some task force in Hong Kong is seizing millions of Yuan worth of bogus Viagra (it WAS all in your head) and even cholesterol fighting agents.
"The government also said it would crack down on food products that are being illegally exported, bypassing food inspections."
Worried that many drugs may be substandard, China is now reviewing over 170,000 production licenses issued by his agency over the past decade. 170,000.
It is going to take a lot of policing to review 170,000 manufacturers. It is time to sell your stock in pharmaceuticals and opt for prison wear and weapons grade lead. This kind of behavior is rampant. I am against the death penalty for a number of reasons, but like Dezza (see comments on this post) I want to see this guy rot in hell, but only after being forced to use his own approved products.
The biggest issue with the death sentence in this case is that it is just a high profile face-saving jesture. Hundreds of vendors in Gongbei, near the border to Macau where thousands of police reside, will launder your money, sell you knock-offs of any watch, drug, DVD, or game that you want. Virtually every booth has i-Pod Nanos for 170 Yuan ($20 bucks) that look (but don't behave) like real. One post long ago at Sinosplice had what was then a funny entry about "Nalencia" oranges. Several commenters remarked that the oranges were pretty good despite the fake inspection sticker which should read, of course, Valencia. I would think twice now about eating anything from a company that goes to that kind of trouble to give a false impression.
I am not parqnoidby nature, but I still travel to HK about once every two months to make a "drug run" where I pick up western medications and over the counter products I cannot get or safely trust in the mainland. The pharmacists there actually have legal degrees and a knowledge of medicine. I do not scare easily, but I have been afraid of mainland products for a long time. I have an infection from a recent dental procedure that will not abate and worry further that the antibiotics given me are really made of chalk or worse.
Don't expect any great changes anytime soon just because they offed this opportunistic scumbag. It appears this issue, if it ever ends will do so, not with the whimper of a fleeced Japanese industrialist, but with a bang….
Asia
,
cartoons
,
China Business
,
China Cartoons
,
China Editorials
,
Chinese Media
,
Chinese Medicine
,
Environment
,
In the news
,
Wholesale Products China
,
中国
,
中文
5 responses so far