Though the The Opposite End of China and Riding Sun have cornered the market on China photo caption contests, I can't resist asking for you for a bit of help with the pic' that froze my keyboard. It is the chorus extras on the tarmac above the heart that really got me: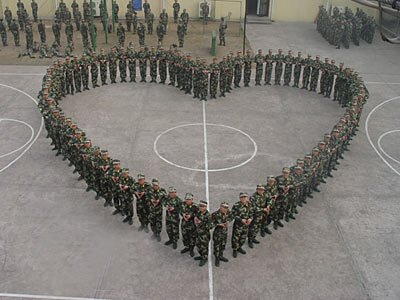 The winner(s) will receive a gift certificate worth a 100 RMB shopping spree at Deng's DVD Speakeasy in Guangzhou. That's 25 movies or (with my "Pirates of Canton" discount card) an equal number of "crash resistant" software programs!
I will choose a winner or winners by Monday of next week.
Happy VD!
Asian Humor
,
China Photos
,
Humor
,
Weird China
14 responses so far