Video of first ever visit to Zoo by Sichuan Survivors. One of the Chidren lost 300 of  900 schoolmates in the quake. The father considers the dead children to be the "lucky" ones as there is little opportunity for handicapped workers in China and even less for those coming from poor areas.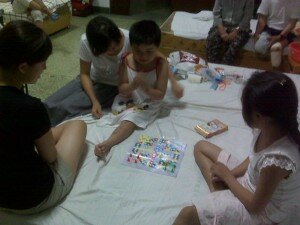 Another child who lost 2/3 of her classmates in a school collapse. Her best friend, trapped by rubble, died in her mother's arms while waiting for help.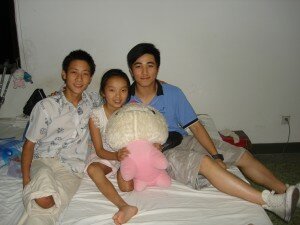 One of the Volunteers from the University of Michigan who is also helping to organize the Sichuan Teachers initiative. This is not easy work and there is an element of risk involved, but this volunteer says that the experience has forever changed his worldview and strengthened his commitment to others.
Pictures of rural area near Chengdu. Tent cities have little or no working facilities. Many toilets are hand dug holes in the ground covered with bits wood. Temporary houses (tin work sheds) have no ventilation and the temperature is running 10-20  degrees higher indoors than outside.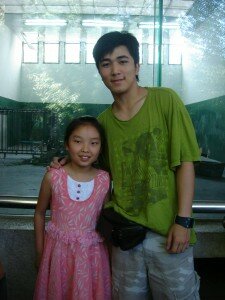 One of the volunteers became ill and left a day early. An aftershock struck shortly after his departure and destroyed the dorm in which volunteers were housed.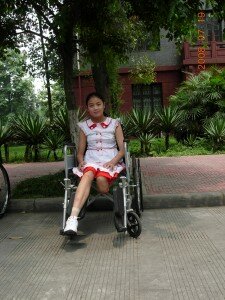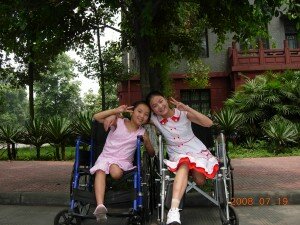 In Taekowndo we used to call this indomitable spirit".
One of two amazing young students with incredible skills and enviable enthusiasm.
The site to visit for Sichuan Teacher matching is: http://sichuanteachers.org or a new in development which will showcase the Sichuan and other credible groups with needs: http://china-volunteer-teachers.org
Uncategorized
3 responses so far