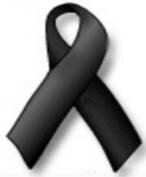 I am not gone, just mourning a bit…
While Mother Nature tortures China with floods in the South (600,000 homeless), earthquakes in Yunnan (nearly 200,000 without a roof), and droughts to the North (the worst in 60 years, my fate related woes, an infected tooth and three crashed computers, seem damned insignificant.
Two of my IBM desktops caught some Internet version of SARS and my Macbook Pro lid was closed down by my roomie onto a pen. The resulting crack in the screen looks like the windshield on a Dukes of Hazard car: I am 300 pixels short of a full screen (always have been) and don't have $800 for the repair.
I will be back later tonight to post about the MEME and proposed support vehicle for the Blog of Dreams–the other,more worthwhile, reason I have been off the air.
BRB…..
Charity in China
No responses yet