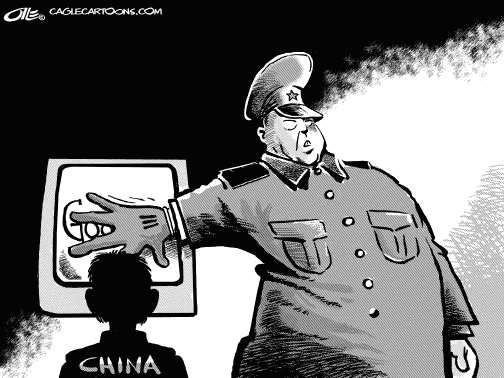 Well, it finally happened: My site is blocked in China.
I am guessing it was the Tibet piece the banned blogs post and the last one below….I should have stuck to funny stories about coffee coke…
It reminds me of the "Aw *hit" certificates we used to hand out in the military . It read something like: "1,000 Atta Boys are negated by one Aw *hit"…
Aw *hit!
Asia
,
cartoons
,
Censorship
,
China Cartoons
,
China Editorials
,
China web 2.0
,
In the news
,
Personal Notes
,
The Great Firewall
,
The Internet
,
Tibet
,
中国
No responses yet